Victoria Embankment, which runs for a mile and a quarter along the River Thames, is many people???s idea of quintessential London. Some of the earliest postcards sent in Britain depicted its broad promenades and resplendent gardens. The Metropolitan Board of Works, which oversaw its construction, hailed it as an ???appropriate, and appropriately civilised, cityscape for a prosperous commercial society???.
But the embankment, now hardwired into our urban consciousness, is entirely the product of pandemic. Without a series of devastating global cholera outbreaks in the 19th century ??? including one in London in the early 1850s that claimed more than 10,000 lives ??? the need for a new, modern sewerage system may never have been identified. Joseph Bazalgette???s remarkable feat of civil engineering, which was designed to carry waste water safely downriver and away from drinking supplies, would never have materialised.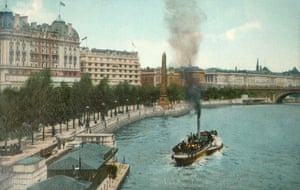 From the Athens plague in 430BC, which drove profound changes in the city???s laws and identity, to the Black Death in the Middle Ages, which transformed the balance of class power in European societies, to the recent spate of Ebola epidemics across sub-Saharan Africa that illuminated the growing interconnectedness of today???s hyper-globalised cities, public health crises rarely fail to leave their mark on a metropolis.
As the world continues to fight the rapid spread of coronavirus, confining many people to their homes and radically altering the way we move through, work in and think about our cities, some are wondering which of these adjustments will endure beyond the end of the pandemic, and what life might look like on the other side.
One of the most pressing questions that urban planners will face is the apparent tension between densification ??? the push towards cities becoming more concentrated, which is seen as essential to improving environmental sustainability ??? and disaggregation, the separating out of populations, which is one of the key tools currently being used to hold back infection transmission.
???At the moment we are reducing density everywhere we can, and for good reason,??? observes Richard Sennett, a professor of urban studies at MIT and senior adviser to the UN on its climate change and cities programme. ???But on the whole density is a good thing: denser cities are more energy efficient. So I think in the long term there is going to be a conflict between the competing demands of public health and the climate.???
Sennett believes that in the future there will be a renewed focus on finding design solutions for individual buildings and wider neighbourhoods that enable people to socialise without being packed ???sardine-like??? into compressed restaurants, bars and clubs ??? although, given the incredibly high cost of land in big cities like New York and Hong Kong, success here may depend on significant economic reforms as well.
In recent years, although cities in the global south are continuing to grow as a result of inward rural migration, northern cities are trending in the opposite direction, with more affluent residents taking advantage of remote working capabilities and moving to smaller towns and countryside settlements offering cheaper property and a higher quality of life.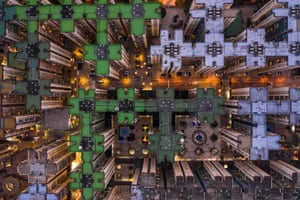 The ???declining cost of distance???, as Karen Harris, the managing director of Bain consultancy???s Macro Trends Group, calls it, is likely to accelerate as a result of the coronavirus crisis. More companies are establishing systems that enable staff to work from home, and more workers are getting accustomed to it. ???These are habits that are likely to persist,??? Harris says.
The implications for big cities are immense. If proximity to one???s job is no longer a significant factor in deciding where to live, for example, then the appeal of the suburbs wanes; we could be heading towards a world in which existing city centres and far-flung ???new villages??? rise in prominence, while traditional commuter belts fade away.
Another potential impact of coronavirus may be an intensification of digital infrastructure in our cities. South Korea, one of the countries worst-affected by the disease, has also posted some of the lowest mortality rates, an achievement that can be traced in part to a series of technological innovations ??? including, controversially, the mapping and publication of infected patients??? movements.
In China, authorities have enlisted the help of tech firms such as Alibaba and Tencent to track the spread of Covid-19 and are using ???big data??? analysis to anticipate where transmission clusters will emerge next. If one of the government takeaways from coronavirus is that ???smart cities??? including Songdo or Shenzhen are safer cities from a public health perspective, then we can expect greater efforts to digitally capture and record our behaviour in urban areas ??? and fiercer debates over the power such surveillance hands to corporations and states.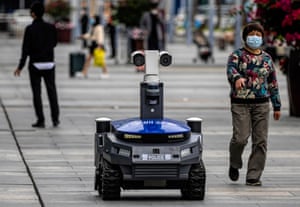 Indeed, the spectre of creeping authoritarianism ??? as emergency disaster measures become normalised, or even permanent ??? should be at the forefront of our minds, says Sennett. ???If you go back through history and look at the regulations brought in to control cities at times of crisis, from the French revolution to 9/11 in the US, many of them took years or even centuries to unravel,??? he says.
At a time of heightened ethnonationalism on the global stage, in which rightwing populists have assumed elected office in many countries from Brazil to the US, Hungary and India, one consequence of coronavirus could be an entrenchment of exclusionary political narratives, calling for new borders to be placed around urban communities ??? overseen by leaders who have the legal and technological capacity, and the political will, to build them.